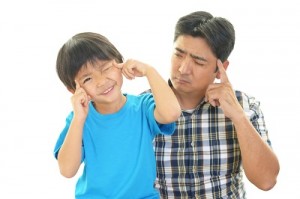 Learning modern medicine is like peeling an onion; the more you uncover, the more you find there is to learn. As a pediatric surgeon, I know how to perform a wide variety of surgeries. Whether repairing a hernia, removing an appendix, or creating and connecting an esophagus for a baby born without one, pediatric surgeons treat children of all ages with sometimes straightforward but often complex conditions affecting multiple organ systems of the body.
Although I know how to do many things very well, there are some procedures and disease processes that are best treated by someone who has spent their entire career focusing on a single area, whether a vital organ like the brain or heart, or a complicated or rare illness. Welcome to the world of specialization.
As my friend and colleague Dr. Andrew Schulman discussed in our last blog, "Healthcare is a Team Effort," specialization is essential to top-quality medical care, but it does make the medical world more complicated. The key to avoid getting lost in the shuffle is to find a "Jack (or Jill) of all trades," who is either leading the team or serving as your guide in making the important connections.
---
What to Expect
Most people who purchase a home hire a realtor. The realtor did not build the house, give you the money to buy it or notarize the sale, but their job is essential to helping you know where to go, what to expect and what you need to close. This kind of guidance is what a primary care physician should offer for your overall medical care.
If a child's surgical condition requires a pediatric specialist (surgical or otherwise), it's helpful to have a team to provide the connection, the referral, the follow-through and any support the family or treating physician might need.
Qualities to look for in a pediatric specialist:
Resourcefulness: Even if the practice can't assist, are they willing to help me find another that can?
Teamwork: If the doctor I request is unavailable, who are the available partners? Do I trust them as much as the doctor I was originally referred to?
Communication: If there are multiple doctors in the practice, are they all on the same page and sharing the necessary information?
Clarity: Can they explain to me what needs to happen using clear language?
Efficiency: Do they return calls and get paperwork where it should go?
Availability: Are they easy to reach in an emergency?
Personnel: Will the patient be seeing a doctor or a physician's assistant? What are the qualifications of both?
Navigating health care is not for the faint of heart. I see many parents and caretakers who, out of necessity, have worked hard to understand everything from what insurance covers to which hospital system offers the best treatment for their child's condition. Often these are the parents who have children with rare or complicated conditions. The resourcefulness of these parents never ceases to amaze me. They have learned how to successfully advocate for their children, but they shouldn't have to do it alone. Neither should you.
Be sure to watch for the upcoming "Headed to the Hospital?" blog post that includes advice and observations from two exceptional nurses who provide the connections to ensure all pediatric surgical teams run like clockwork.
This blog was produced in partnership with Charlotte Parent. Click here for the original post and other parenting resources.
Achievements / Associations