704.370.0223
1900 Randolph Road,
Suite 210 Charlotte, NC 28207
Nurse, Mom, Patient
By Charlotte Steedly, RN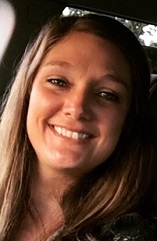 I was a pediatric nurse navigator at Novant Health for eight years. As long as I have been aware of Pediatric Surgical Associates, I have known them all to be exceptional surgeons and remarkable people. I worked with them every day and I can confidently say I would trust any of the doctors in the practice with my own children, and I have.
As a mom, I have endured many injuries with my children, from my daughter with special needs eating a glass ornament thinking it was an apple, to my son falling at school and going straight to the emergency room to receive stitches. One of these great PSA surgeons was there for us both times, and helped me work through it all.
The way my children were treated is the way all children and families are treated at PSA, and I see that time and time again. The doctors take the time to talk to parents and patients, and make sure everyone understands what is happening, even if the doctors have to draw pictures for the kids. They listen and they are never rushed. When you need them and you call the office, you always get a nurse or a surgeon, never a voicemail, 24 hours a day, seven days a week, 365 days a year.
The doctors of PSA treat every family like lifelong patients, whether they have seen that family before or are meeting them for the first time, and sometimes during scary experiences. That's really the time when you want a doctor who will treat your child like their own. I have seen if first-hand and I can safely say every child does indeed receive PSA's best.
Achievements / Associations